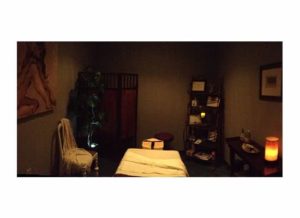 We have a dedicated room on site just for massage therapy. Give us a call to schedule an appointment for any of the following:
Swedish Massage – Light to medium pressure. Promotes circulation and lymph movement. Good for stress-related conditions and chronic pain.
Prenatal Massage – Can help relieve headaches, backaches, enhance sleep, and reduce fatigue when expectant moms want to avoid unnecessary medications. Not all massage therapists are trained in prenatal massage, so let Heather take care of the one you care about!
Geriatric Massage – Can encourage circulation, improve balance and flexibility, reduce pain and anxiety, and increase joint movement. A gentle way to care for those who cared for you.
Deep Tissue Massage – Used to release muscle tension and provide pain relief by loosening scar tissue and lengthening muscles. Often used for chronic and overuse injuries.
Reflexology – For those seeking restorative relaxation, this massage focuses on decreasing stress and anxiety, relieving toe and ankle pain, arch pain, plantar fasciitis, and common forms of arthritis.
Session Pricing:  30 Minutes: $30         60 Minutes: $60         90 Minutes: $90
*Heather is a fully-licensed independent contractor, not working as an employee of Mack Chiropractic Health Center. We invite you to support this local entrepreneur!*